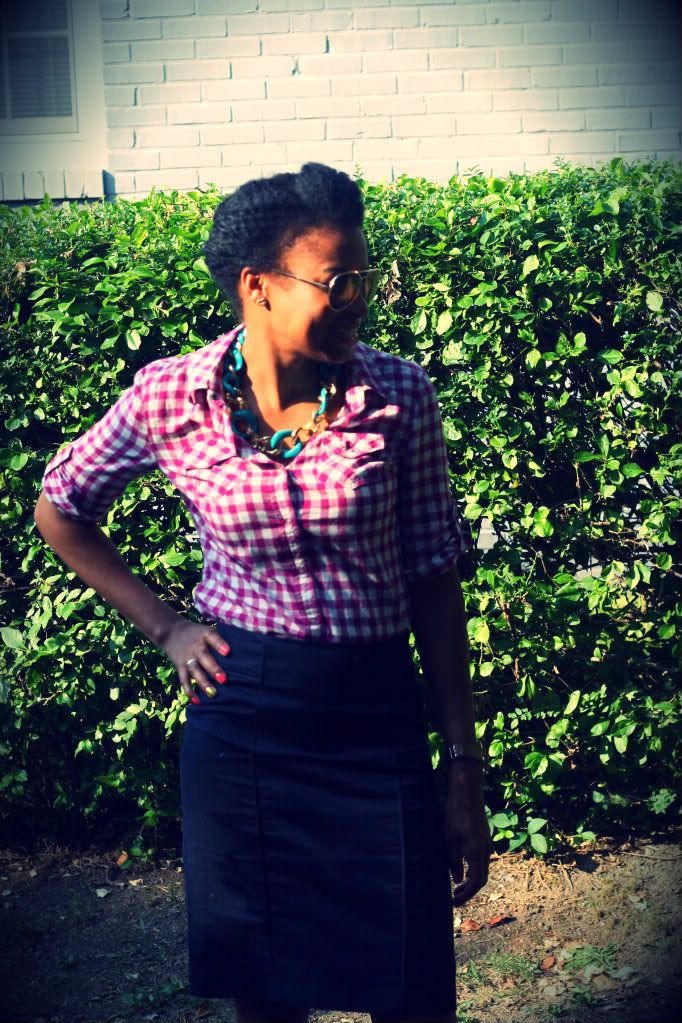 {too much sun... I guess that I should have adjusted my camera settings....}
I hope that everyone had a fantastic weekend. I know that I did! Big sis came in
town and we had a frickin' blast.
Pictured is one of my favorite shirts. Usually I pair it with cut off shorts but on this day
I decided to dress it up a bit and wear it to work. Also featured is another
necklace that my fabulous friend Julia (the jewelry buyer) gave me.
She also gave me the necklace featured
here.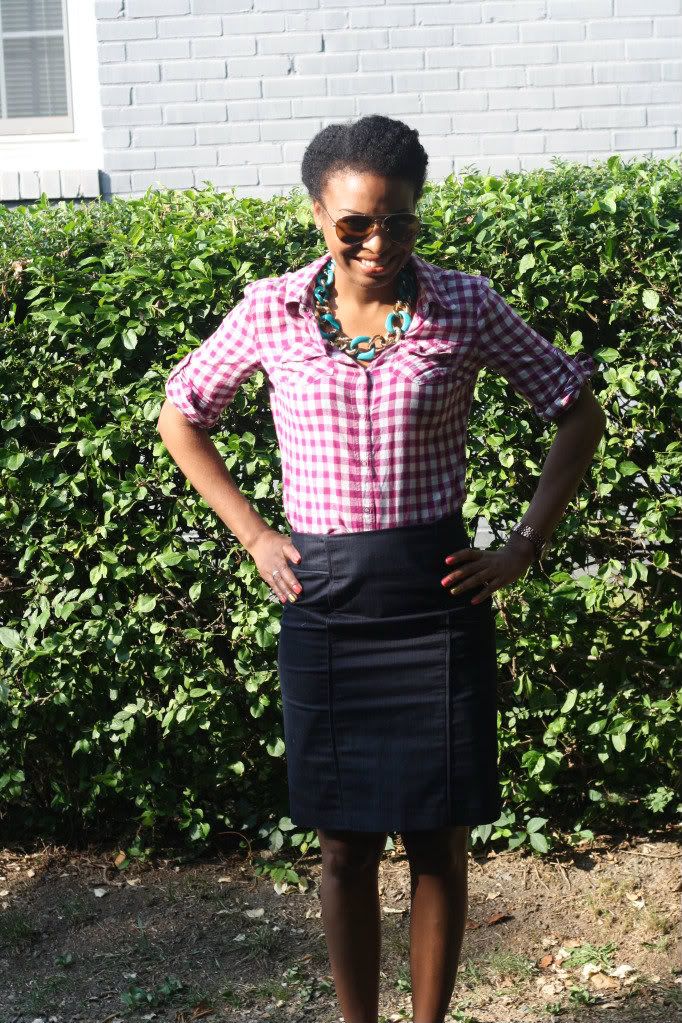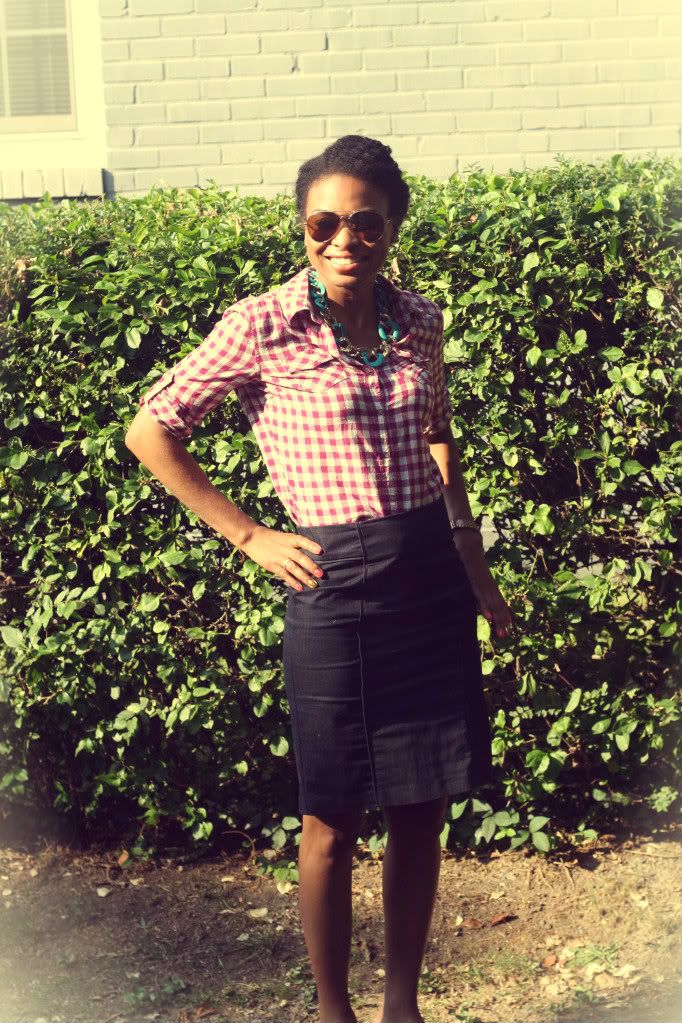 Stay tuned this week because I'm hosting a giveaway! I'll give you a hint...it will look something
Have a productive/happy rest of the week!