I went to the farmer's with my favorite gal pal Saturday. I'm kind of embarrassed to admit that this was my first time going since living on my own (i.e. not with my parents). Everything was so freaking cheap and fresh. I left with three large bags of fruit& veggies and only spent $24!!!! Talk about a bargain. I can't believe that I haven't been supporting my local farmers (sorry guys).
Now, I did go a little overboard and purchased way too may things. I refuse to waste food so I've been eating veggies and fruit for breakfast, lunch, and dinner. I guess I forgot that the Farmer's Market is open three days a week. If you are in CLT and like veggies holler at me!
KABOBS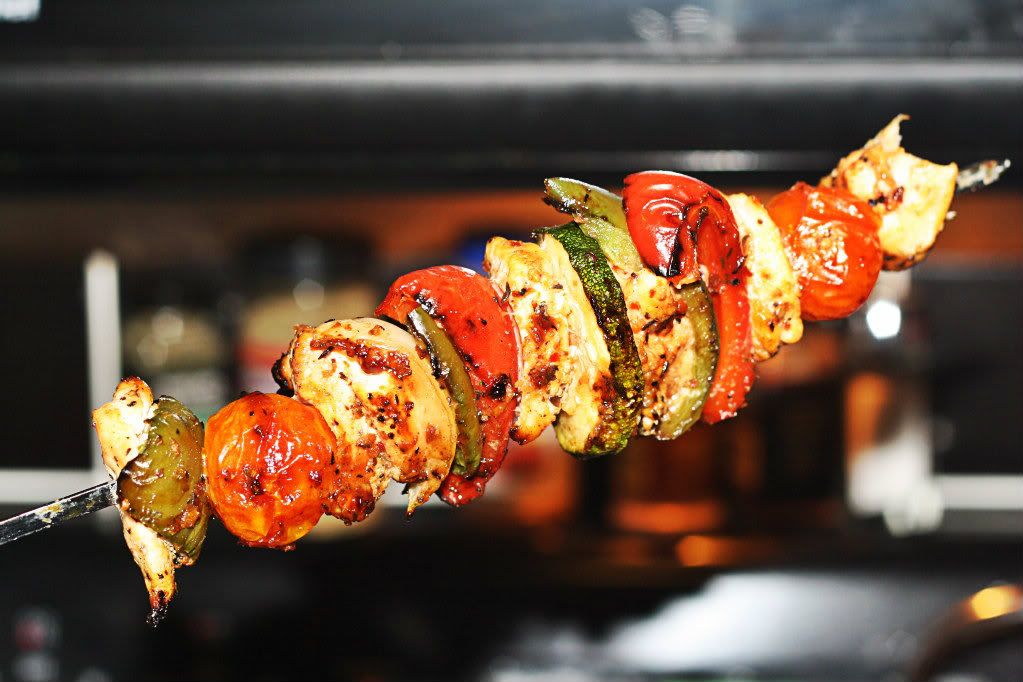 I decided to make Sish Kabobs mostly because I get a kick out of saying Sish or Kabobs...bahaha. don't you dare judge my sense of humor! these little guys were extremely easy to make and were really filling. I put all the fixings together and the Mr. put them on the grill for me. It's nice having someone who knows how to grill because me and fire don't mix!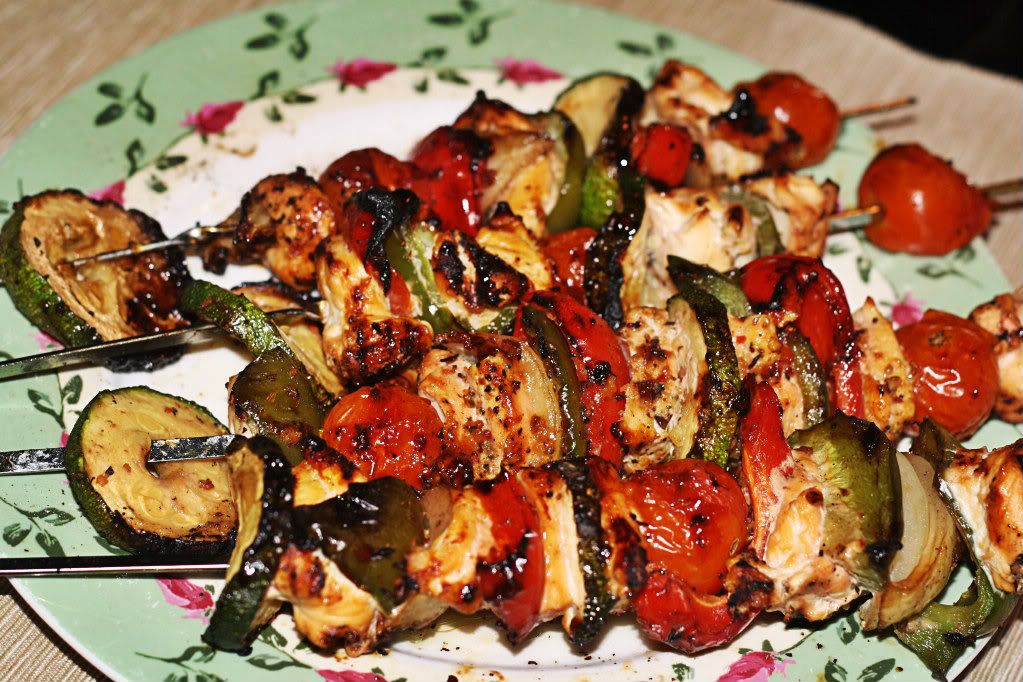 Ingredients: Zucchini, bell pepper, red pepper, cherry tomatoes, yellow onion, and CHICKEN
I brushed on olive oil & crushed garlic. Lastly, I sprinkled on Trader Joe's 21 Seasoning Salute.
The Mr. grilled the Kabobs (bahahaha) for about 15 minutes!